Pontier N°01 armchair with Kvadrat Hallingdal 65 upholstery
€ 1.920,00
+ Product details
Dimensions: 78 H x 67 W x 90 L cm.
Seat height: 41 cm
Weight: 20 kilo
Wood: Beech + Natural Hardwax oil
Fabric: Kvadrat Hallingdal 65
Seating & Backrest: Polyurethane filling
The Pontier N°01 armchair with a Kvadrat Hallingdal 65 upholstery is a re-design of the chair created in the 1950s by the Dutch architect A. J. Pontier.
The minimalist lines characterize the Dutch Mid-Century Design tradition, and give this functional armchair a modern and timeless appearance. The characteristic reclined angle provides a comfortable sitting position, and the colorful Hallingdal 65 wool fabric from Kvadrat gives the chair a robust, modern and firm look. The beechwood legs are connected with a traditional joinery technique, and treated with a hardwax oil finish.
While staying true to the original design, this redesign comes with a higher seat and robust foam upholstery to meet today's quality standards. Each chair is numbered and includes a certificate of authenticity.
This chair is locally made in and around Berlin – Germany.
Read more about the personal story behind the design of this chair.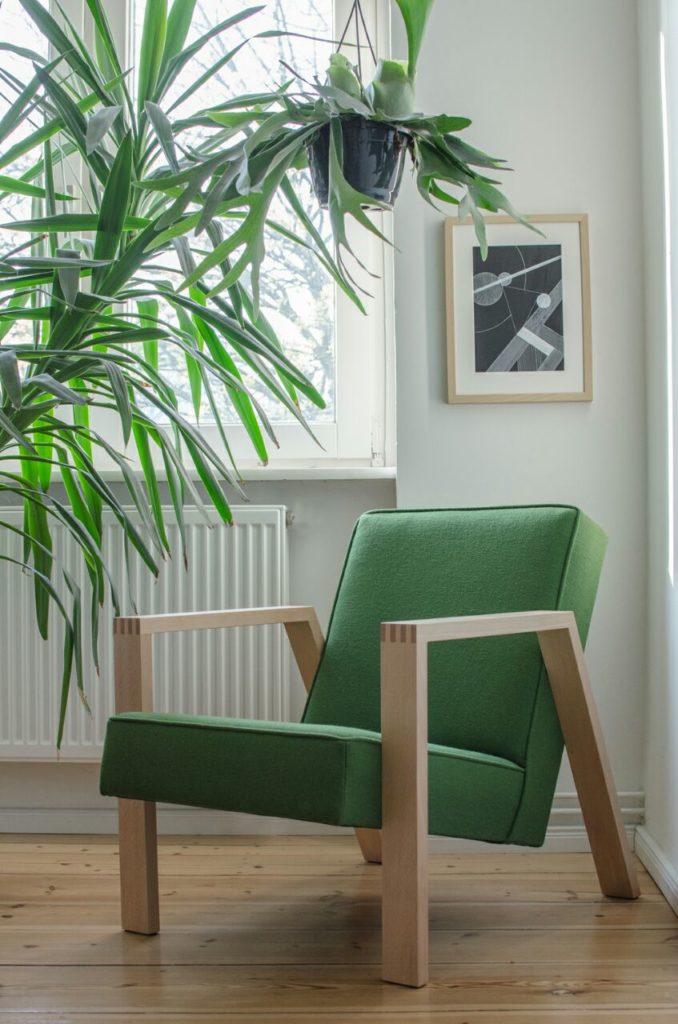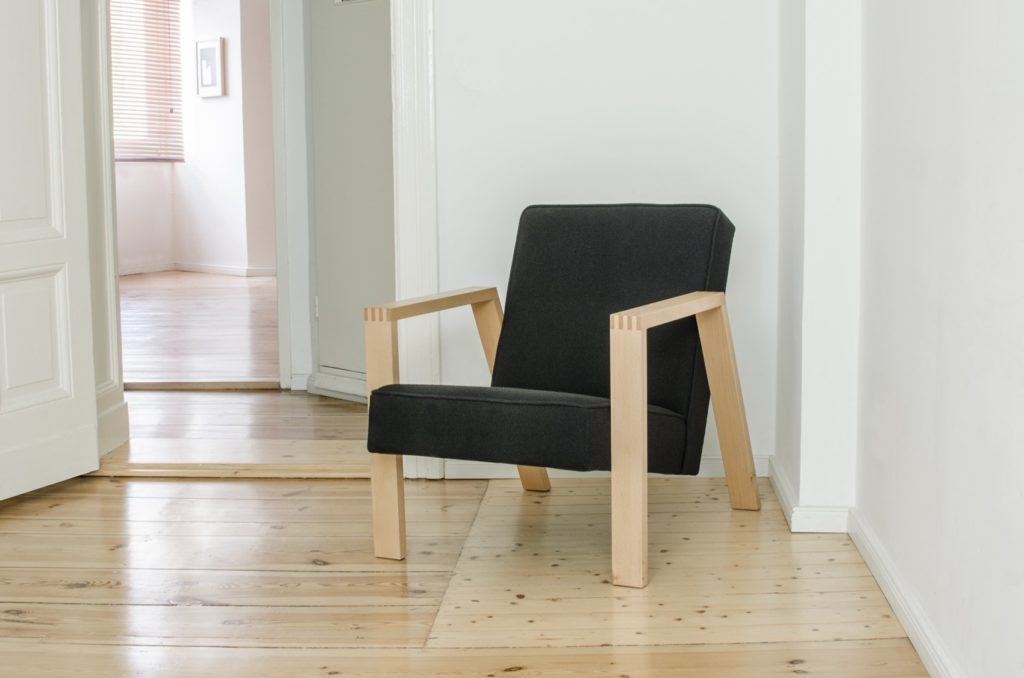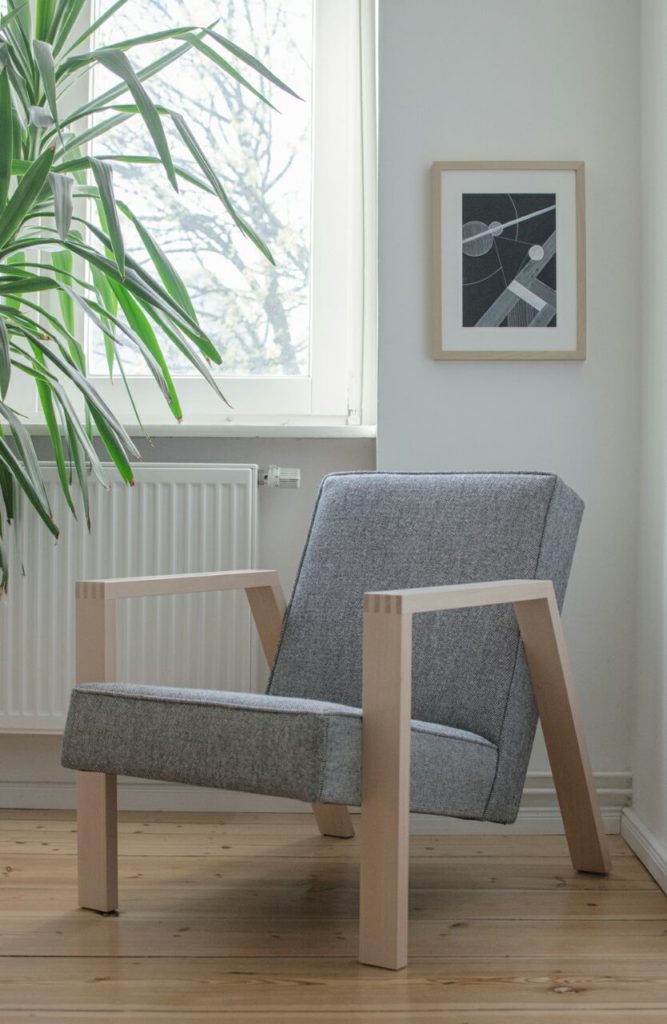 Optionally we can provide your chair with any of the fabrics by Kvadrat.
Contact us for options and prices.
Pontier N°01 armchair with Kvadrat Hallingdal 65 upholstery
€ 1.920,00
+ Product details
Dimensions: 78 H x 67 W x 90 L cm.
Seat height: 41 cm
Weight: 20 kilo
Wood: Beech + Natural Hardwax oil
Fabric: Kvadrat Hallingdal 65
Seating & Backrest: Polyurethane filling