Pontier N°01 armchair with a pure aniline leather upholstery
€ 2.490,00
+ Product details
Dimensions: 78 H x 67 W x 90 L cm.
Seat height: 41 cm
Weight: 23 kilo
Wood: Beech + Natural Hardwax oil
Fabric: Pure aniline cow leather, stain-secured by impregnation
Seating & Backrest: Polyurethane filling
The Pontier N°01 armchair with a pure aniline leather upholstery is a re-design of the chair created in the 1950s by the Dutch architect A. J. Pontier.
The minimalist lines characterize the Dutch Mid-Century Design tradition, and give this functional armchair a modern and timeless appearance. The characteristic reclined angle provides a comfortable sitting position, and the pure aniline cow leather gives the chair a robust, timeless and firm look. The beechwood legs are connected with a traditional joinery technique, and treated with a hardwax oil finish.
The pure aniline leather from first class Southern Germany cows has a natural finish and a distinctively grip. The leather is stain-secured by impregnation. The tanning proces is based on a ecological mineral tanning and corresponds to the "BLAUER ENGEL"-standard.
While staying true to the original design, this redesign comes with a higher seat and robust foam upholstery to meet today's quality standards. Each chair is numbered and includes a certificate of authenticity.
This chair is locally made in and around Berlin – Germany.
Read more about the personal story behind the design of this chair.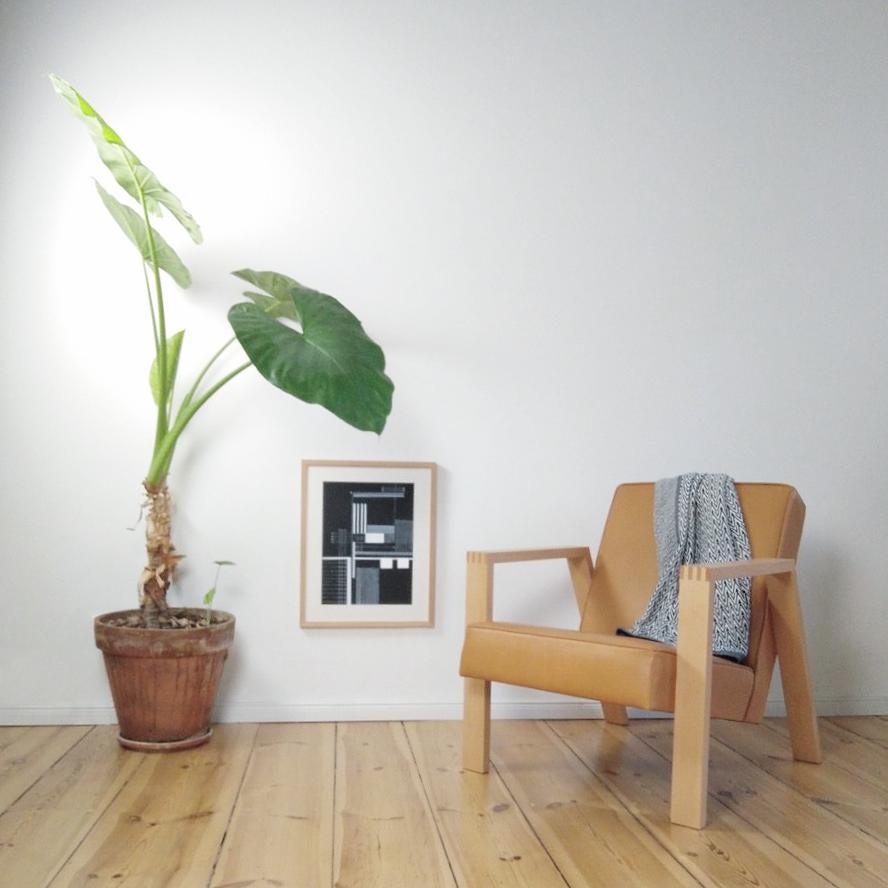 Contact us for more options.
Pontier N°01 armchair with a pure aniline leather upholstery
€ 2.490,00
+ Product details
Dimensions: 78 H x 67 W x 90 L cm.
Seat height: 41 cm
Weight: 23 kilo
Wood: Beech + Natural Hardwax oil
Fabric: Pure aniline cow leather, stain-secured by impregnation
Seating & Backrest: Polyurethane filling